Moving from a home is a stressful situation, but it may also be the fresh start you need to move on with your life after the loss of a loved one. However, there are ways to you can make the transition without adding to your emotional burden.
First, wait
Before you make a life altering decision, give yourself time to process the situation. You may not be thinking clearly and one of the worst things you can do is make a move that you'll later regret. As one Huffington Post writer explains, your change of scenery will only be effective if you are truly ready to move forward.
The process
The moving process is strenuous no matter the reasons for the relocation. You will need to clean your home completely and make it "market ready." Your realtor can offer tips and advice on small home improvements you may be able to make to make your home stand out.
Once you have a contract, it will take approximately three to four weeks before the home closes. During this time, make sure all of your belongings are packed and make records of each box. HomeAdvisor recommends creating one specific area dedicated to organizing your packing supplies including boxes and markers.
Be practical
As difficult as it is, moving from your home means that you will have to go through your loved one's belongings. It may be necessary to let go of certain items such as their favorite armchair or closet full of clothes. Organizations such as Goodwill and The Salvation Army accept donations of both large and small items and may be able to offer local pickup.
Consider lifestyle
In addition to simply a change of view, moving may require a change in lifestyle. Before packing up and heading out, ask yourself questions such as:
What kind of lifestyle do I want?
Will moving inhibit my ability to receive support from friends and family?
Can I afford a new property?
Whether you are rebuilding your life after the death of a spouse or trying to build a new one after the loss of a child, moving into a new home may help you do just that. But don't rush to relocate. Give yourself time to make the decision and handle the practical aspects of buying and selling.
You will only add unnecessary pain and strain to yourself if you force a move you don't really want.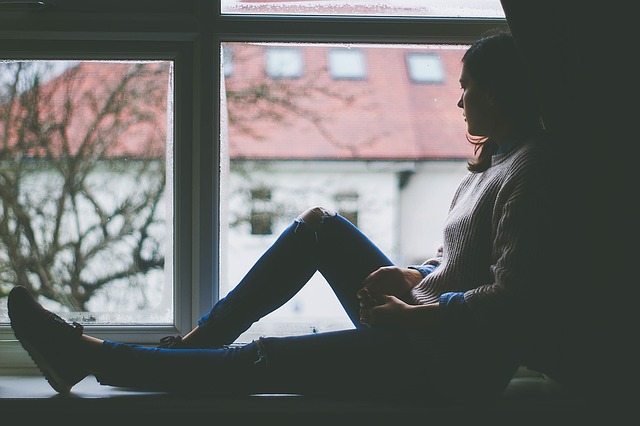 Image via Pixabay